Pumpkin spice and all things nice!
---
10 October 2019
Summer is well and truly over but Bake Off has returned to our screens and it's time to start thinking about transitioning menus to something a little more seasonal and comforting. There is plenty to look forward to when it comes to autumn with flavours like apple, plum, cinnamon and caramel featuring more on menus, and warm, comforting cakes, bakes and desserts being more sought after.
Pumpkin is one ingredient that is the epitome of autumn across the pond and is definitely gaining popularity here in the UK too. With many getting excited for their pumpkin-spiced lattes as soon as the season hits, we want to inspire chefs, operators and bakers to have a go at utilising the ingredient more on their menus.
Previously, Brits have found it difficult to get on board with the Thanksgiving classic, Pumpkin Pie. However, the belief that vegetables do not belong in pudding (unless it's carrot cake and smothered in frosting!), has started to wane with treats like beetroot brownies, courgette cake and sweet potato loaves all becoming more popular in recent years. The rich pumpkin complements the warming, fragrant flavours like the cinnamon, nutmeg and cloves we associate with this time of year perfectly and creates a real comforting treat when served with a dollop of cream. It's always a seasonal statement that also fills in the gap during the run-up to Christmas.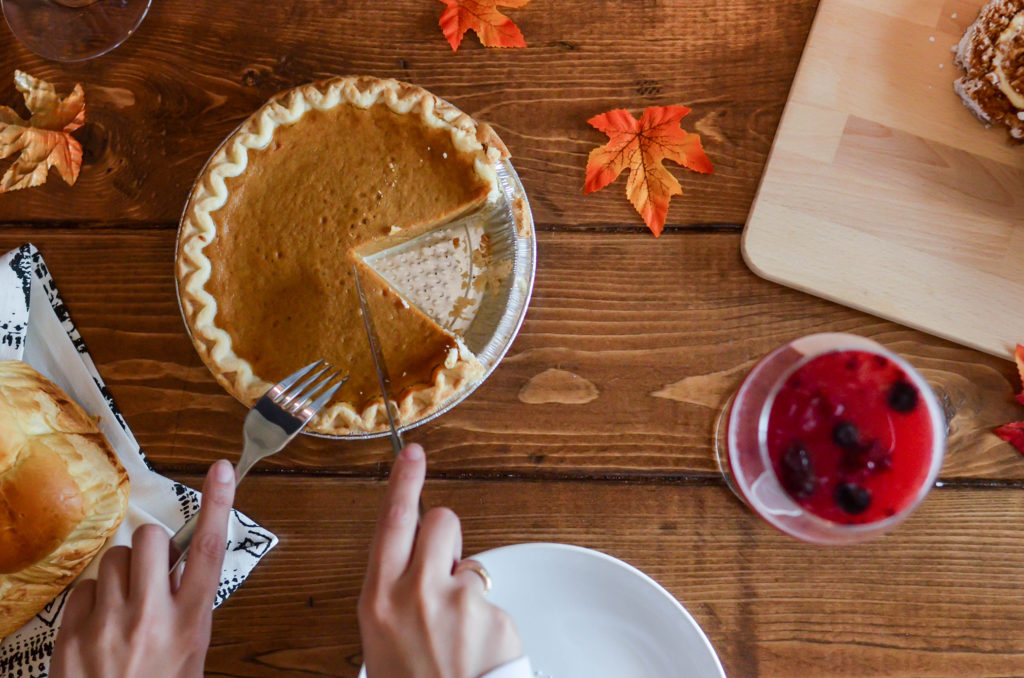 While you might want to stick to tradition, others might find British consumers more tempted by a more familiar twist. This can be created by adding other flavour profiles such as chocolate. Blending chocolate and pumpkin together to form a marbled effect will give an interesting new flavour dimension. Or why not take inspiration from a more universally adored treat, the Lemon Meringue Pie and pipe your pie high with a fluffy, white topping for a modern take that will be sure to spice up any offering?
Different nuts such as walnuts or pecans add a lovely crunch and decorative finish. Why not try create a mash-up and add maple pecan topping for an even more indulgent flavour pairing? Creating a dessert that combines two classic combinations is easy as pie with Pidy pastry and is sure to provide your customers with the very best of both worlds.
Choosing the right pastry for your base should also be carefully considered. Pumpkin Pie traditionally has a large shortcrust pastry base but for something a little lighter, our individual sized pastry cases or even chocolate Trendy cases are a great alternative. An individual tartlet always looks delicate and can be more manageable than a huge, rich slice that doesn't appeal to everyone. Whether you're looking to create simple treats or some real showstoppers, we are confident that including some pumpkin on menus will be sure winner!
Discover more from Pidy...
Recipes
Here's a few ideas to get you started - you will find the products themselves inspire you to create plenty more.
Accessories
Essential kit with which to present your creations, helping you make pastry the star of your event.
Products
If you want to find specific products to fulfil certain criteria, you can refine your search here.
Want to discover more about the Pidy range?
Download our brochure for our full product ranges, product information and recipes.
PIDY CATALOGUE 2023