Pidy at Gulfood 2021
---
03 February 2021
Like every year Pidy will be present at the Dubai World Trade Center . This time we will be there with our exclusive range of Pidy Selection. A high end range made with the best ingredients and coating. So if you are coming over to Dubai then do stop at our booth to have a small chat and discover our novelties! See you there!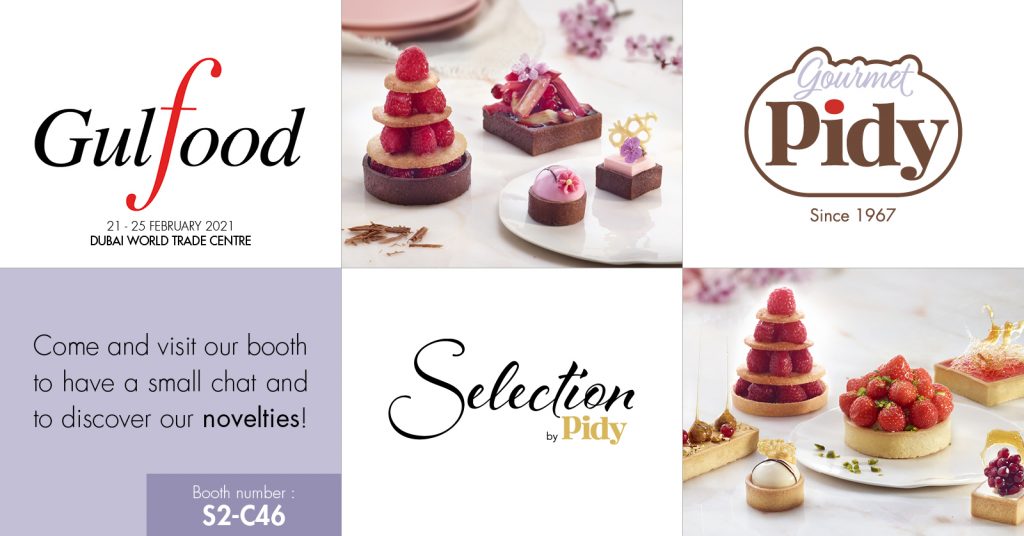 Find more news at https://www.facebook.com/Pidygourmet
Discover more from Pidy...
Recipes
Here's a few ideas to get you started - you will find the products themselves inspire you to create plenty more.
Accessories
Essential kit with which to present your creations, helping you make pastry the star of your event.
Products
If you want to find specific products to fulfil certain criteria, you can refine your search here.
Want to discover more about the Pidy range?
Download our brochure for our full product ranges, product information and recipes.
PIDY CATALOGUE 2023