A brand new range of puff pastry quiches made with butter!
---
18 September 2020
We are happy to announce that two delicious products have joined our extensive quiche range.
The puff pastry quiches made with butter.
Two different formats with a diameter of 11cm and 18cm and both with a height of 2,5cm.
Based on Pidy's authentic French recipe for a sweet or savoury tasting result!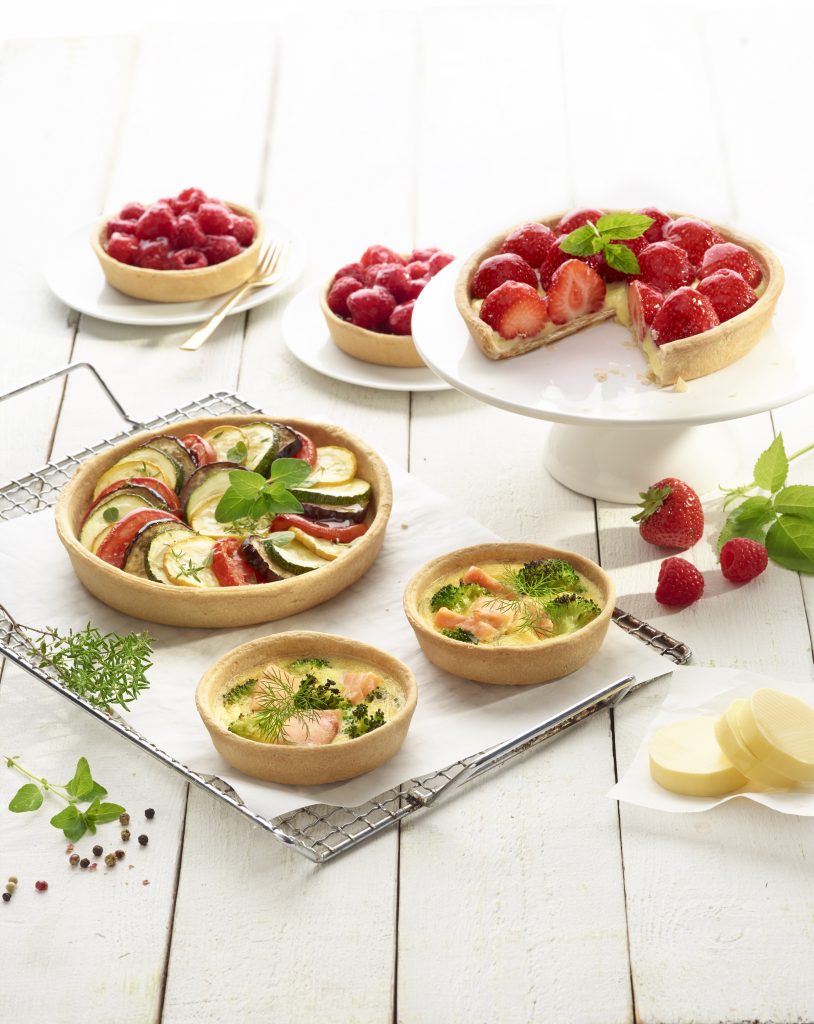 The quality of a puff pastry quiche :
A light and crispy texture
Notes of real butter to improve the taste of the product.
Traditional recipe, without added:
Preservatives / Colouring agents / Aroma
A professional range
Excellent resistance against moisture absorption.
Texture that stays crispy for several days after filling.
Perfect for Brunch, Lunch or Take Away!
A gourmet range for savoury but also for sweet applications
like apple tart, cherry tart, frangipane,…
Discover more from Pidy...
Recipes
Here's a few ideas to get you started - you will find the products themselves inspire you to create plenty more.
Accessories
Essential kit with which to present your creations, helping you make pastry the star of your event.
Products
If you want to find specific products to fulfil certain criteria, you can refine your search here.
Want to discover more about the Pidy range?
Download our brochure for our full product ranges, product information and recipes.
catalogue Pidy 2024