New catalogue Pidy 2023 available!
---
17 October 2022
We are proud to present our new catalogue which will allow you, we hope, to unleash your daily culinary creativity, but above all to save time to make starters, main courses, desserts, anywhere at any time.
Within the forefront of our minds we continue making our products always tastier and amazingly good.
Each year, we strive to innovate in a responsible and sustainable way by maintaining high quality standards to allow you to offer your customers, a new taste experience.
To your whisks, piping bags and stoves,
Treat yourself and your customers!
Discover now our novelties such as the Taco Cups, Babas au Rhum, the KØN and many more in our new brochure 2023!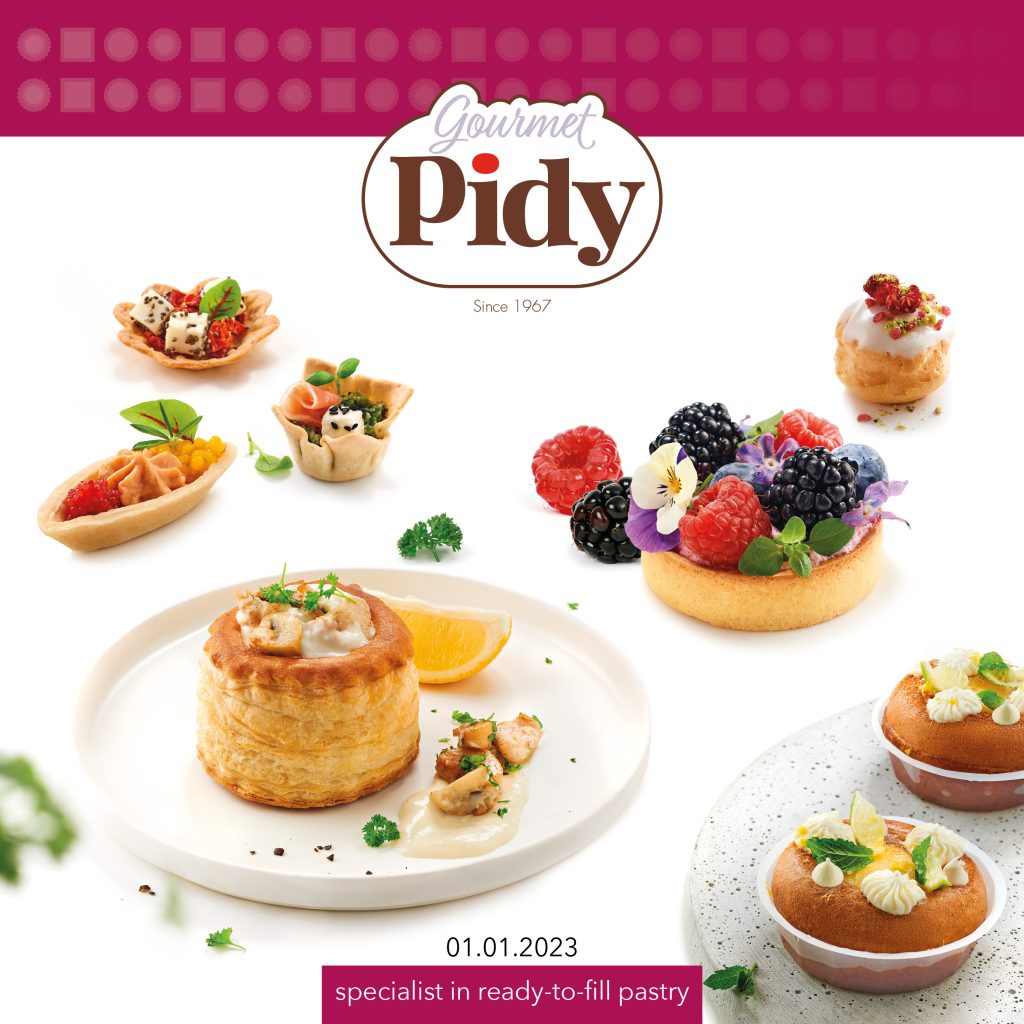 Ask your contact person for a hard copy or just download it at the bottom of this page!
Discover more from Pidy...
Recipes
Here's a few ideas to get you started - you will find the products themselves inspire you to create plenty more.
Accessories
Essential kit with which to present your creations, helping you make pastry the star of your event.
Products
If you want to find specific products to fulfil certain criteria, you can refine your search here.
Want to discover more about the Pidy range?
Download our brochure for our full product ranges, product information and recipes.
PIDY CATALOGUE 2023