New Catalogue 2021!
---
09 November 2020
We are proud to present to you the new edition of the Pidy Gourmet catalogue 2021. As always, you will find our tips, tricks and recipes in it, as well as our latest news and of course our new products.
This time we put our puff pastry quiches with butter and the Delos range in the spotlight.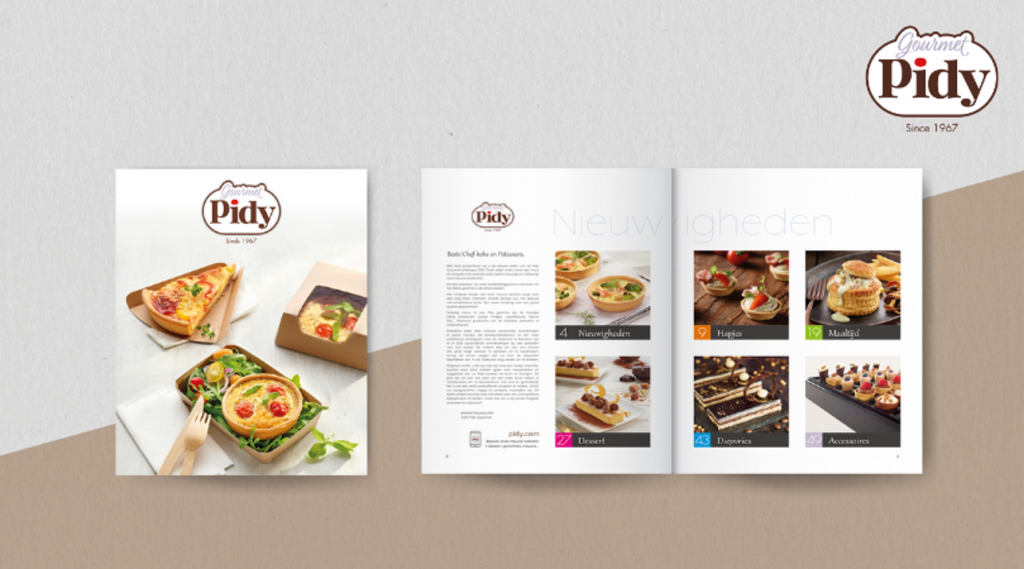 The refined recipe of our new quiches makes an even more intense taste thanks to the use of high-quality butter. A real enrichment for our wide range of quiches!

Completely new in our Pidy range are the delicious Delos products: Lady Fingers, Sponge Biscuits, Biscuit Kits,… Premium products to support the classic pastry recipes.
More info? Download the catalogue on this page or ask your contact person for a copy.
Discover more from Pidy...
Recipes
Here's a few ideas to get you started - you will find the products themselves inspire you to create plenty more.
Accessories
Essential kit with which to present your creations, helping you make pastry the star of your event.
Products
If you want to find specific products to fulfil certain criteria, you can refine your search here.
Want to discover more about the Pidy range?
Download our brochure for our full product ranges, product information and recipes.
PIDY CATALOGUE 2023